Plan now to join us for a relaxing sailboat ride with your family, friends or business associates aboard the Catboat "Eventide" as one of the many Fun things to do on Cape Cod. We'll take private charters and there will be scheduled trips too.
Captain Marcus Sherman is a year-round native Cape Codder and he has been sailing in Hyannis Harbor since 1960. Since 1989, he and his crew have been having a great time operating public sailboat excursions in Hyannis Harbor for over 125,000 satisfied passengers from around the world. Whether landlubber or old salts, many of our guests return again and again.
The atmosphere aboard the boat is friendly, informal and relaxing. We'll be glad to explain some of the unique local history of areas we sail by during the trip, and your Captain loves to trade anecdotes with the guests.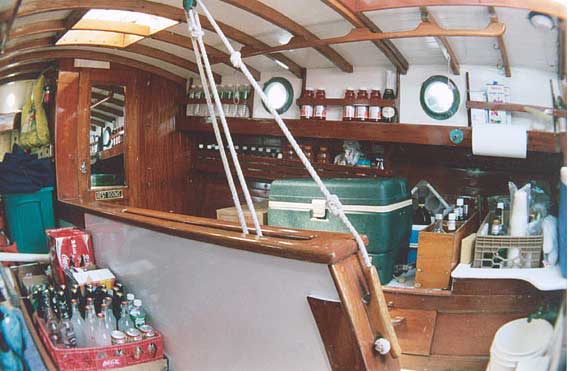 History
Catboats were so named because they behave like a cat: quick, agile, well-balanced, and quiet. They were developed in the early 1800's and used extensively around Cape Cod for all types of coastal fishing and local transport. Working catboats saw their peak use about a century ago. Catboats are now very popular for cruising and racing especially on the North East Coast of America.
The Eventide was built in Kingston, Massachusetts, in 1933—the last and largest of several big cats built by George W. Shiverick. George learned catboat building between 1890 to 1895 while working for the well known catboat builder C.C.Hanley of Monument Beach. The Mystic Seaport Museum collection includes the half model of Eventide and three Shiverick boats, including a 25-foot sloop once owned by Franklin Delano Roosevelt and sailed by the former President at Campobello, Maine.