Brewster by the Sea Inn is a charming Cape Cod bed and breakfast located in the magical seaside town of Brewster where guests enjoy beach walks, close access to the Cape Cod Rail Trail for biking and wonderful nature, culture and fine dining. This upscale boutique inn includes 9 sun-filled luxury guest rooms with modern baths, artisan bath amenities and farm-to-table breakfasts that receive rave reviews.
Guests enjoy alfresco outdoor dining, gardens filled with beautiful flowers and herbs, and a summer pool that are a perfect refuge after a busy day of exploring Cape Cod. The inn has breathtaking vistas of the windmill and conservation land with just a short walk to the beautiful Cape Cod bay. There is also a nearby nature trail leading to Paine's Creek beach, about a 15-minute walk from the inn.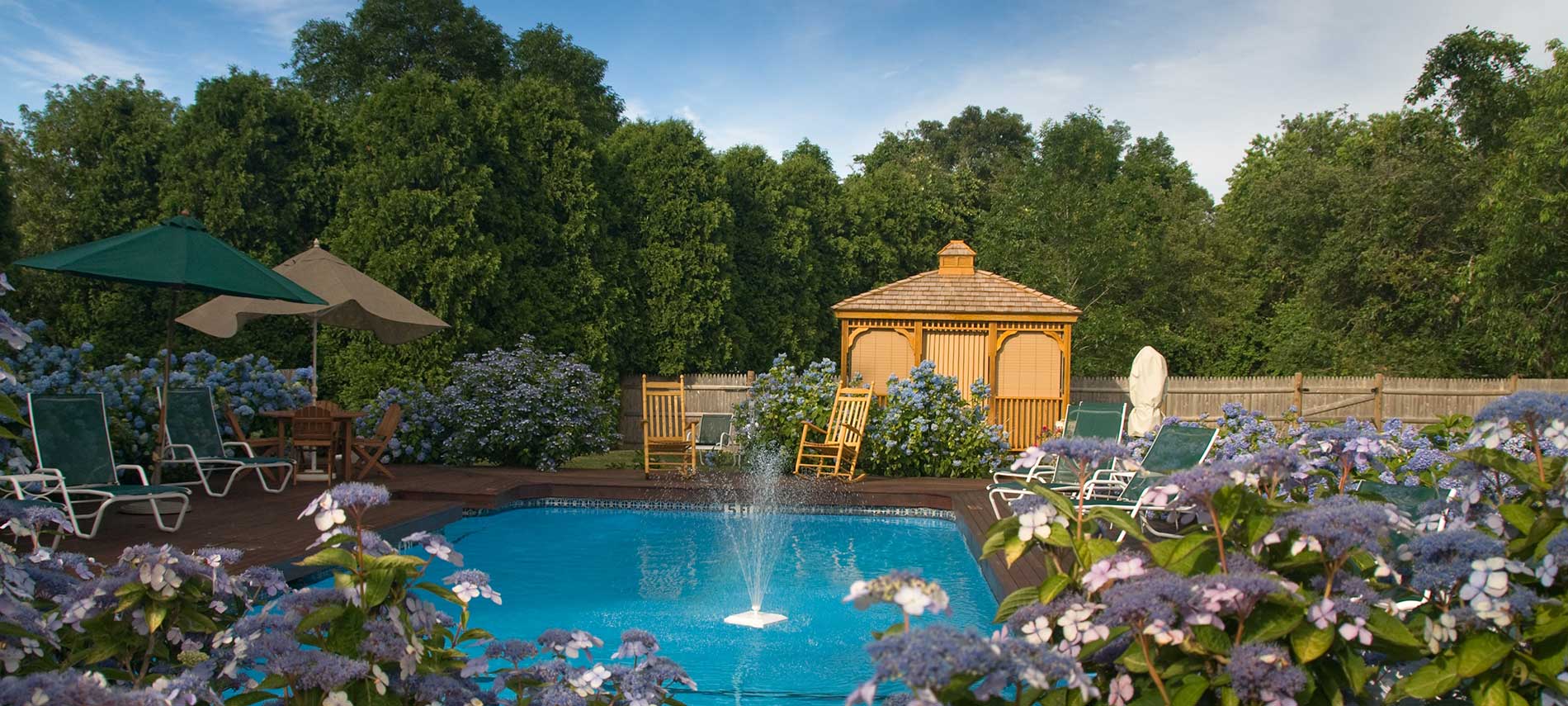 Find warm and welcoming hospitality at its finest where caring innkeepers and staff are always available to help plan your day. Whether you are looking to visit the National Seashore, whale watch, enjoy fine or unique dining experiences, visit our many antique stores or discover our area shopping options, we are happy to assist you with reservations, directions, or even some sights to see along the way. The inn is known for its central-yet-quiet location that provides easy access to all that Cape Cod has to offer.
Many guests return from a busy day to spend quiet time lounging at the pool or relaxing and reading in one of the private garden settings.
Even in the late fall, winter, and early spring, Brewster by the Sea Inn is a popular destination for relaxation and rejuvenation. The inn offers off-season packages that are a great value and a wonderful way to enjoy Cape Cod at a quieter pace.