Your Southern Maine Coast Bed & Breakfast!
Surround yourself with lush gardens, enjoy gourmet home-made breakfasts, and lovely rooms with private decks.
Our Southern Maine Coast Bed and Breakfast, the Morning Glory Inn, will turn your 'getaway' into a perfect vacation.
Nearby are Maine's beaches, restaurants, boating, biking & hiking trails, museums & shops and just down the road are the lobster boats.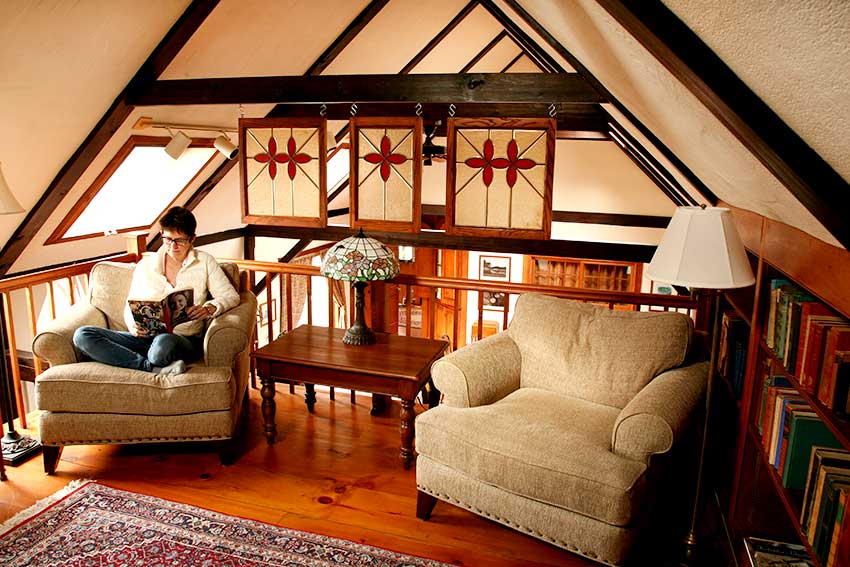 Open May thru October
A Woodsy Oasis" ~ The Boston Globe
"Delightful Guestrooms" ~ Yankee Magazine
"Peaceful with Wonderful Hosts" ~ Maine Magazine
"Fabulous in every way!" ~ TripAdvisor
"Abundance of common areas where guests can have quiet time alone, especially the library loft." ~ Sasha Pfeiffer, Boston Globe
"A feast of fruit & homemade granola, followed by a delicious main course of Margie's making" ~ Maine Magazine
"Truly, it's a magical and healing place. Wish I were there right now" ~ The Maine Travel Maven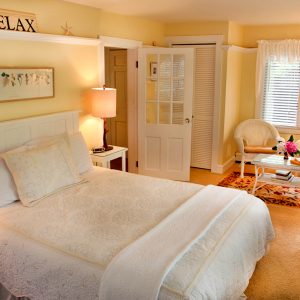 There is something special about our rooms.
Each has an outdoor deck, with a table & chairs surrounded by flowers.
What a great spot to enjoy the summer's day between outings, or even instead of one.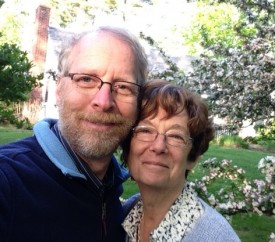 About the Inn Keepers
Margie and Doug Mindell are the Innkeepers at Morning Glory.
Our backgrounds are in the arts.
Doug has been a Photographer working with magazines such as Yankee and The Washington Post. Doug got his start in photography studying with Ansel Adams.
He was first introduced to the Innkeeping business many years ago while photographing Yankee Magazine's regular feature, "The Best Inns of New England".
Doug has also renovated several homes and has a passionate interest in period renovation.
Margie has been an artist and designer, first drawing for gallery and museum shows (you'll see some artwork around the Inn), then working in advertising as an illustrator, and moved from there to Web Design.
With a Master's degree in Fine Arts, she was a teacher at several Boston area colleges.
Cooking and baking have always been a great love of hers and having friends over and cooking
for them was the natural outcome.
Cooking for you is pretty much a dream come true.
Doug and Margie bring their aesthetic sense to the Inn, making it a warm and welcoming experience for their guests.