The Tuckernuck Inn, located a short stroll away from the beautiful and serene Lake Winnipesaukee, provides a quiet and tranquil environment for people looking for their next romantic vacation or weekend getaway. Complete with a full breakfast in the morning for every guest and impeccable service, The Tuckernuck Inn brings a charming and homey feel to each of their guestrooms.
In addition to their calming atmosphere, The Tuckernuck Inn's innkeepers, Annmarie and Tom, ensure that each guest is treated with the upmost care, hospitality and service. They are also committed to making every guest's stay at The Tuckernuck Inn enjoyable, refreshing and relaxing.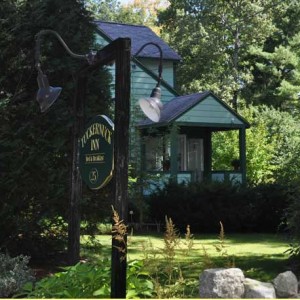 The Tuckernuck Inn prides themselves on exceeding customer expectations and being a home away from home for many people. Situated in the quaint lakeshore village of Meredith, The Tuckernuck Inn offers guests the opportunity to walk through the beautiful antique shops in the area, The Marketplace at Mill Falls, which offers shoppers 12 unique shops, great restaurants and specialty boutiques filled with hidden gems.
Surrounded by pines, aromatic lilacs, forsythias, dogwoods and flowering crab trees all nestled on a hill overlooking Lake Winnipesaukee – the largest lake in New Hampshire – The Tuckernuck Inn not only exemplifies beauty, but also exudes comfort, relaxation and romance. Staying at The Tuckernuck Inn can be summed up as an unforgettable and enjoyable experience.
If interested in finding a unique and charming bed and breakfast in New Hampshire, then The Tuckernuck Inn is the place to go.