Offering the best mountain views in Southern Vermont, The Manchester View is a 36-room fine lodging property combining the warmth and charm of a family owned New England country Inn with resort-style service and amenities. Nestled on a tranquil property surrounded by beautifully landscaped gardens, our award-winning hotel features guest rooms and one- and two-bedroom suites appointed with cozy features like working fireplaces and deep-soaking spa tubs.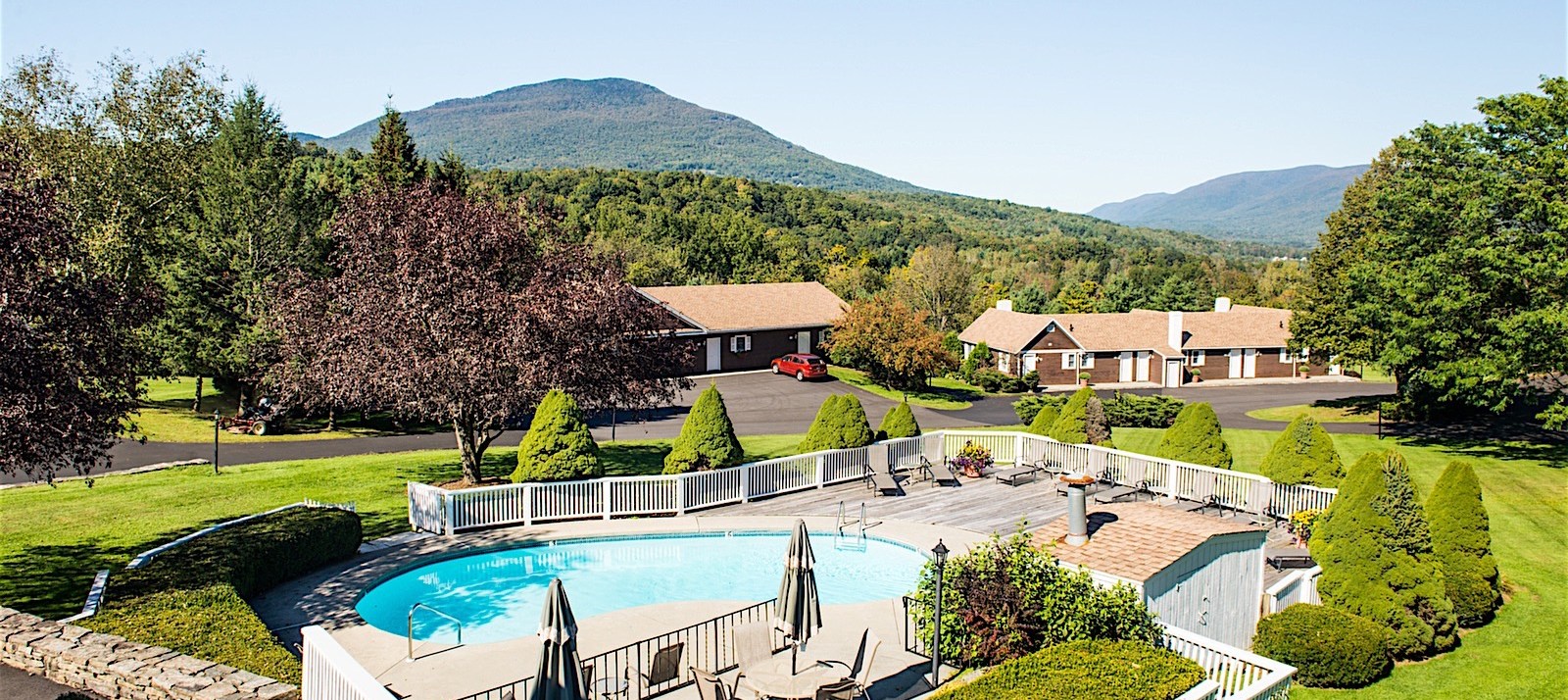 The Manchester View sits high up on a hill with magnificent, sweeping views of the historic Route 7A Valley just a mile and half north of the center of Manchester Village and two miles south of Dorset Village in Southwestern Vermont. Some of Vermont's best ski resorts — including Bromley, Stratton and Magic Mountain — are just a short drive from the hotel.
Pat and Tom Barnett have been the owner-innkeepers of The Manchester View since 1977. In addition, the lodge has held the prestigious Three Diamond Award from AAA for some 35 years. It has been applauded in "The Discerning Traveler" newsletter and featured in Weekending in New England and The Yankee Traveler.
Rooms and Suites
BEAUTIFULLY APPOINTED ACCOMMODATIONS
Enjoy the unique blend of New England country charm and modern comfort at The Manchester View. Whether you're visiting Southern Vermont for a family vacation, romantic getaway or business trip, you'll find our welcoming inn-style accommodations to be the perfect relaxing retreat. Complimentary high-speed Wi-Fi keeps you connected while cozy touches like working fireplaces, deep soaking spa tubs and private decks or balconies add a dash of local flair to your stay.