Perched on a gentle knoll in the Green Mountains of the Manchester-Arlington Vermont area, Arcady at the Sunderland Bed & Breakfast Motel is set on 16 acres of pastoral rolling lawns and forests of maple, birch, pine and oak. The splendor of the Vermont countryside is just outside your door as you sit on your sun porch, stroll on the lawns or take a dip in the pool. This is lodging at its best.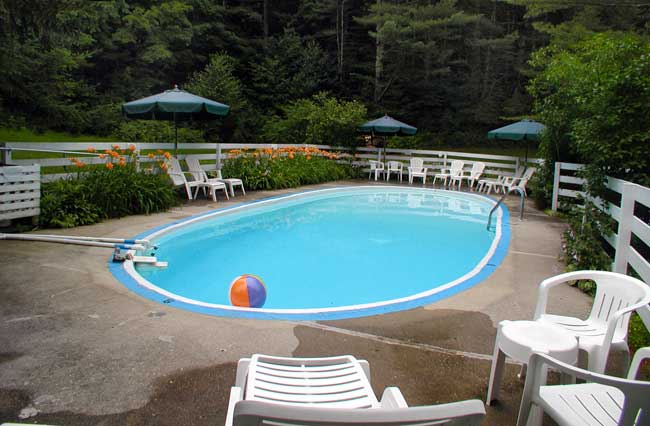 Stay with Us
In this setting, Arcady offers a memorable experience to travelers, vacationers, families with children, folks just looking for a weekend getaway, and anyone else who loves peace, beautiful surroundings and privacy with modern conveniences—all very affordable lodging. Most important, this location is very quiet—just listen to the sounds of nature.
Business travelers will find the Arcady motel well suited to their needs and comfort with such services as free wireless Internet access, comfortable desks, king sized bed and a first class hot breakfast prepared by the owner/master chef.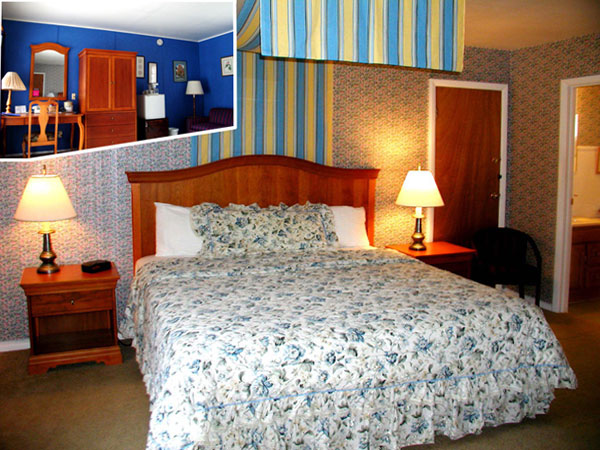 Manchester Location
We are ideally situated, just 1 mile from the Manchester town line—close to Manchester Center (5 miles), Stratton Mountain, Mount Equinox skyline drive, Hildene, Designer stores, art galleries, museums, historic sites and much more. Take advantage of the many activities in Summer the Manchester area offers and, of course, the beauty of Vermont.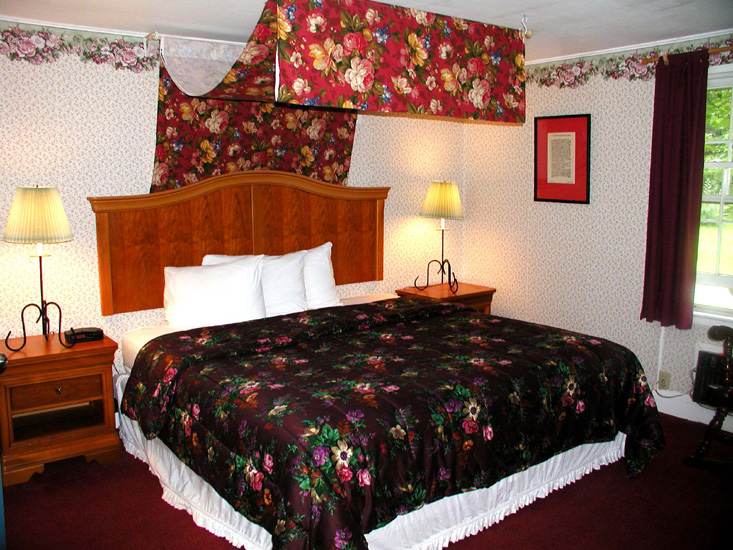 Arcady is located between Norman Rockwell's Arlington and Manchester's famous outlet stores and restaurants, on Historic Route 7A. (aka, Ethan Allen Hwy. )