The Devonfield Inn is a romantic bed and breakfast located in The Berkshires, near the town of Lee, Massachusetts and many cultural attractions such as Tanglewood, The Norman Rockwell Museum, Jacobs Pillow, Shakespeare & Company, Berkshire Theater Festival, Jiminy State Park, and Greenock Golf Club, Lake Laurel and Butternut Ski Resort.
Nestled in the beautiful hills of the Berkshires in the charming town of Lee, assachusetts, Devonfield is an exquisite country inn that's airy and comfortable, the hospitality warm and welcoming, and the food delicious!
Devonfield is a gracious English-Style country house which was originally built in the late 1800's. It overlooks a pastoral meadow shaded by graceful birch trees, with the rolling tapestry of the Berkshire Hills beyond. Set on 32 acres it's a mile above Lee's Main Street, which has a rich history dating to 1798. Owners Ronnie and Bruce Singer (ardent preservationists) fell in love with Devonfield and purchased it with a strong desire to preserve one of Lee's historic treasures. (Devonfield has the distinction of being included as one of the grand "Berkshire Cottages")
When Queen Wilhelmina of Holland came to Devonfield for a few months in 1942 to escape the looming Nazi takeover of her country, she was a guest at Devonfield. President Roosevelt paid a visit to the Queen and her daughter Juliana and grand-daughters Irene and Beatrix (the current Queen of Holland). You too, may relax on the same patio where the Queen and FDR visited! Mrs. Lloyd, then owner of Devonfield, was not too pleased that the President's chauffeur drove his car across the lawn to the patio damaging the lawn in the process!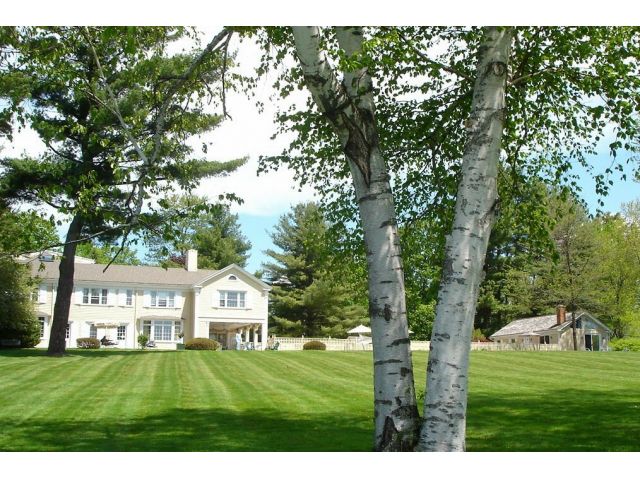 In the main house, public rooms include a spacious living room complete with grand piano, library, stereo, and fireplace, as well as a cozy television room, and a formal dining room and porch. Of course there's also a guest pantry that's always available for your use, and it's always fully stocked with coffee, tea, hot chocolate, popcorn and fresh baked cookies. The pantry also has a full-sized refrigerator should you choose to bring any special snacks or refreshments.
Devonfield's guest accommodations are all spacious, with private baths that include hair dryers and make-up mirrors, air-conditioning and heat, TV-VCR/DVD's (movies available from our video library), handmade quilts, down comforters, plush sheets and towels. Many of the rooms have wood-burning fireplaces and some have Jacuzzis and suites include fine terry robes. All rooms have complimentary cognac and locally, hand-made chocolates as well as bottled water. In the morning you'll start your day with the area's best coffee, daily newspapers and a delicious, full country breakfast that proudly features food items that are locally grown and/or prepared. Devonfield is perfectly situated to reach any of the Berkshires many cultural attractions. Tanglewood, The Norman Rockwell Museum, Jacobs Pillow, Shakespeare & Company, Berkshire Theater Festival and so much more are all nearby. For the active adventurer, horseback riding, ballooning, downhill and cross-country skiing are all within minutes of the estate. Greenock Golf Club is across the road and Devonfield has its own tennis court and 20′ X 40′ heated pool for your enjoyment. Hiking, biking, fishing and kayaking are all readily available throughout the Berkshires.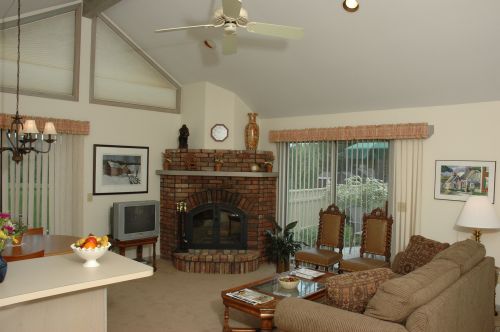 Lee is still a "real" town with hardware stores, drug stores, a super market and a barber shop that has remained un-changed for 75 years! In addition, there are many shops of interest to visitors, gifts shops, antique shops, great local restaurants, and the Prime Outlets – home of 60 upscale and designer outlet stores.
Whether you are looking for a romantic getaway, a "babymoon" or a perfect respite from every day stress, Devonfield welcomes you. Enjoy your day and come back to the inn and soak in the pool in summer, or sit by a roaring fire in winter and sip a complimentary glass of port. Let us make a wonderful dinner reservation for you- Devonfield hospitality is unmatched!