Lamies Inn was built in 1740, this family-owned and operated New England Inn continues to deliver quality service to guests from around the world. Whether you are traveling for business or pleasure, it is our goal to make you feel at home!
Each of our rooms is authentically decorated in colonial style, retaining the charm of the era in which our property was built. Yet we offer all the modern-day conveniences you would expect to have today. We offer free wi-fi as well as hard wired internet service throughout the building. All of our guest rooms are equipped with private baths, digital cable television with five HBO channels as well as local news, family and sports channels, individual climate control with air conditioning, alarm clock radios, in-room telephones with free local calling, refrigerator, microwave, room service, 24-hour fitness club privileges at Vanguard Fitness Center, complimentary newspaper and deluxe continental breakfast served each morning.
Rates and availability vary depending on the season and include Deluxe Continental Breakfast.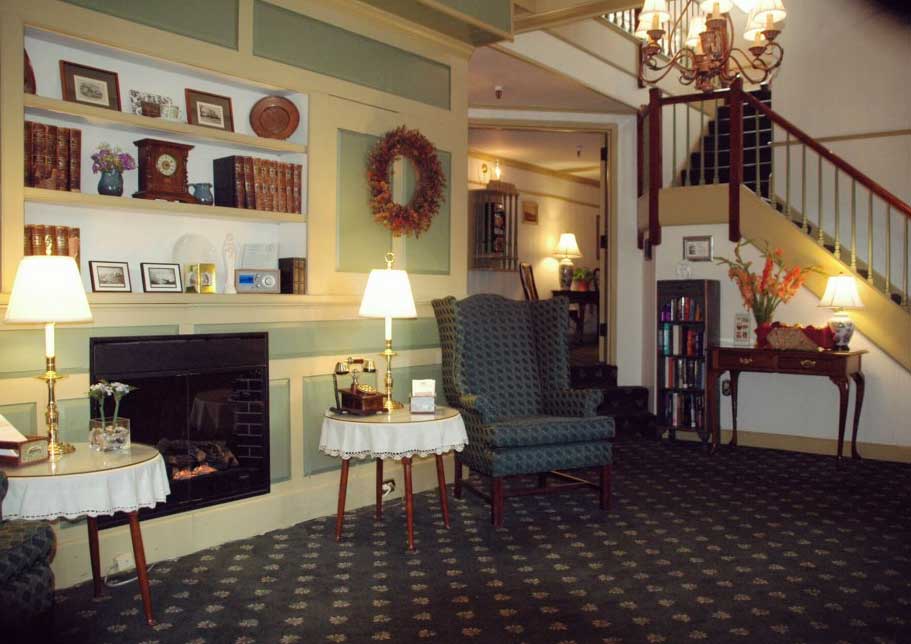 Our History
The core of the Lamie's facility is a home that was built in 1740, according to historical records. In 1760, the building was acquired by the Lane family, benefactors of the town of Hampton, and it remained in their possession for four generations, until 1911.
The Lane's involvement in Hampton was extensive and can still be seen and felt today. The Lane Block Building sits across Lafayette Road from Lamie's; the Lane Memorial Library was built early this century and added to in 1985 with a donation from a Lane family descendant. The Charles H. Lane Fund has benefited the children and churches of Hampton New Hampshire for several decades.
This reputation has made Lamie's a frequent stop for all types of visitors to the New England area. The tavern has become a tradition in the campaigning of nearly every significant Presidential candidate in years past, and Lamie's has hosted more than just candidates. Thanksgiving of 1963 brought President and Mrs. Dwight Eisenhower, along with their son John and his family, to Lamie's for two nights while grandson, David, was a student at Philips Exeter Academy. A personal note from the President expresses the sentiments of Lamie's visitors for decades: