In the heart of the White Mountains, close to the historic center of Bethlehem and neighbor to a palette of delightful small towns, the Wayside Inn is set by the beautiful Ammonoosuc River. This New Hampshire Bed and Breakfast is a favorite for family vacations, romantic getaways, golfing reunions, long-weekend relaxation, ski-seasonand small group gatherings.
Lovely settings, old-time flavor . . .
. . . warm hospitality, beautiful quilts . . . these are the hallmarks of our 180-year-old country inn. The Inn's 14 rooms are furnished in traditional New England Bed and Breakfast style with local country pieces, offering double, queen, or king beds. All rooms have private bath and air conditioning, while select rooms feature a whirlpool bathtub. Free wi-fi is provided throughout The Wayside Inn.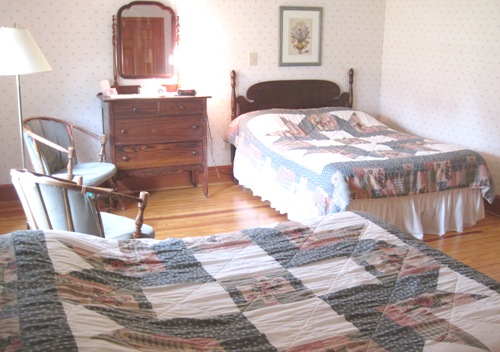 Our white frame annex, situated along the Ammonoosuc River, provides a modern setting, and at exceptional rates, ideal for families and friends traveling together. The 12 annex rooms feature either two double beds or a queen bed, cable TV, refrigerator and air conditioning. Complimentary wi-fi throughout.
Three of these rooms are "Pet Friendly." The small balcony of each room overlooks the river in its forest setting, and the soothing sound of this mountain waterway surely will be remembered long after the return home.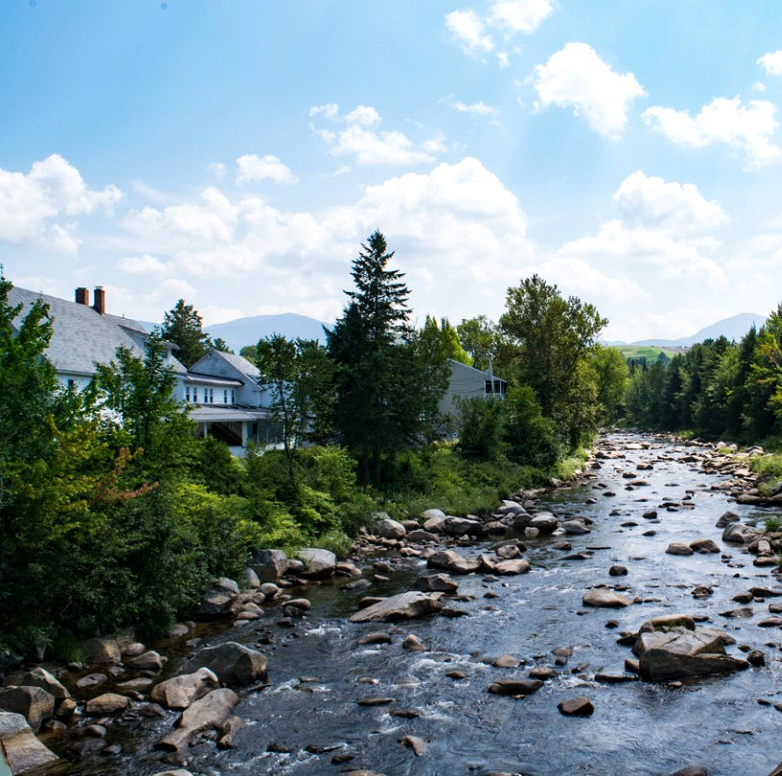 Located on Main Street, in Bethlehem NH, along the banks of the Ammonoosuc River, the Wayside Inn
Just 6 1/2 miles East off Interstate 93 (exit 40). Take a right hand turn off exit 40 onto Route 302 East. You will pass through the town of Bethlehem, and we are on your right-hand side. We're minutes from Mount Washington, Franconia State Park, Old Man of the Mountains, Santa's Village and other major White Mountain attractions, and the ski areas at Bretton Woods and Cannon Mountain.
Driving Distances
We're easy to reach by Interstate highway. Distances are in miles.
95 . . . Manchester, NH
100 . . . Portland, ME
150 . . . Boston, MA
150 . . . Montreal, Canada
200 . . . Providence, RI
210 . . . Hartford, CT
320 . . . New York, NY