North Beach Best Kept Secret at Hampton Beach. Family Atmosphere at Fair Prices Offering a Great Value.
*Sundeck Overlooking the Ocean*
*Private Swimming Pool*
*Large private picnic area with gas grills*
*Inn-Style Charm*
*All units air-conditioned with telephones & refrigerators*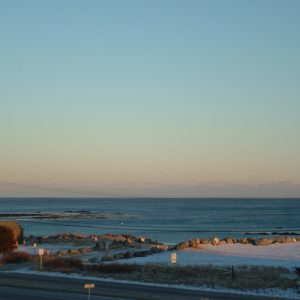 Formerly known as the Homestead, the Windjammer was built by John Elkins circa 1800 and has been a hotel for over 200 years. It was bought by Moses Leavitt in 1802, just before the birth of his fifth of twelve sons. By 1806, a tavern was housed in the hotel as well. Fishermen, beach combers, and local citizens have enjoyed its amenities for centuries. The Homestead remained in the Leavitt family at least until 1892, when it was being run by Jacob Leavitt, Moses Leavitt's grandson.
Currently, Anne and Richard Pouliot are only the sixth owners of the hotel, renovating to maintain quality accommodations as well as the history of the house.