A romantic mountain get-away in The White Mountains of New Hampshire…
Our historic bed and breakfast is perfect for romantic rendezvous, relaxing retreats and gourmet getaways. Newly decorated and furnished, this White Mountain resort combines rich décor with high-tech amenities.
Our Taste of the Mountains Cooking School has a New Hampshire legacy, offering hands-on cooking classes sure to make at-home cooks into chefs and entertainers extraordinaire.
Be sure to visit our Spa to revitalize your spirit, melt away your stress and continue your journey towards a more energized and healthy lifestyle. Whether you're skiing, climbing, hiking or simply reading books by our fireplaces – we'll provide some company and tips on hidden gems!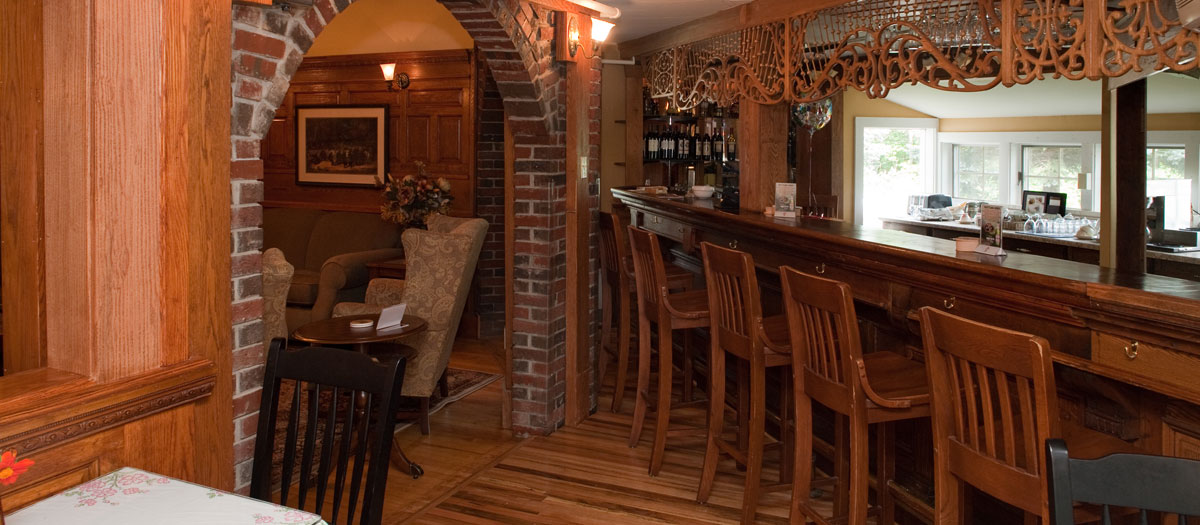 There's great food under our roof served in our Black Bear Pub so stop in for a Martini, a local microbrew or a glass of wine. Be our guest and soak in the lavish respite that's rare in today's hustle and bustle world!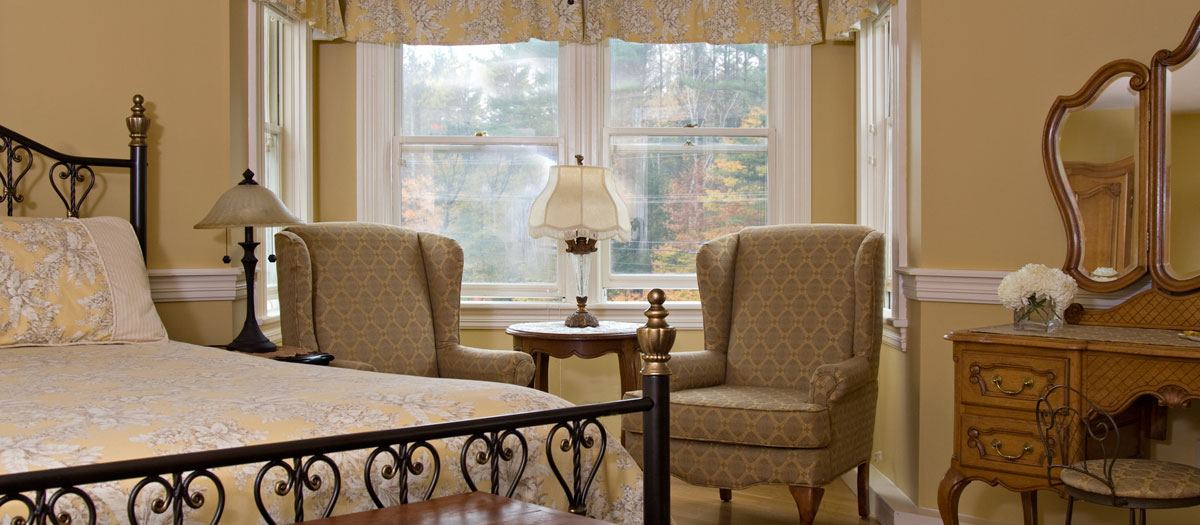 Romantic rooms and suites in New Hampshire's White Mountains feature elegance and state-of-the-art amenities.
All of our beautifully appointed rooms include:
Eco-Friendly Electric or Gas Fireplaces and Air Conditioning
Complimentary Cooked To Order Country Breakfast each day, 8:00 to 10:00
Flat Screen TV's
Luxurious bedding with rich colors, each room is stylishly decorated
Free Wi-Fi
Access to our Electric Car Charging station
Afternoon tea including home baked treats, tea, and coffee